I think this is probably the cry of most girls out there. Especially lasses sharing (either with their manfriend, housemate, sister or 2 SISTERS! *cough*me*cough*) I'm lucky enough to have a walk-in-robe, but I have a serious issue with clothing racks. That is, an unhealthy obsession.
Especially
colour co ordinated clothing racks!!
thevelvetbow
cupcakesandcashmere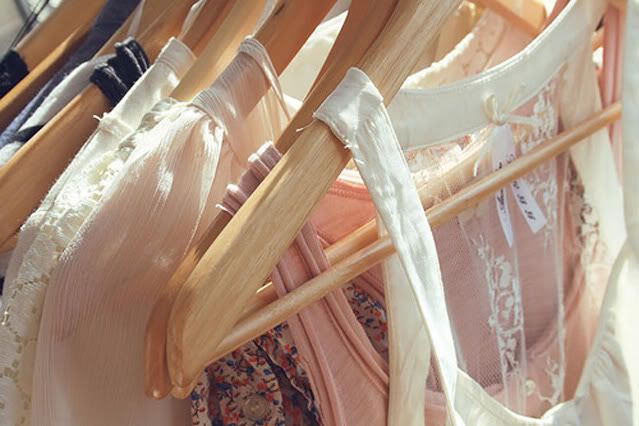 via heartandbleecker
heartandbleecker's own pics
So if you want to win my heart (if it weren't already won), you can buy me a house, then buy me a wardrobe, then buy me a clothing rack. Oh and lots of new clothes wouldn't go astray.... I jest!
xx S