With the
Sparkly Boot DIY
having inspired a few spin-offs around the DIY-world (
& our sparkly boot post hitting nearly 10,000 views - we are blown away!!
), we think it is safe to say they warrant a recap. Keep scrolling down; we have tried to collect images of all the amazing sparkly boots that
other talented bloggers have created!
(In case you're wondering, we definitely don't claim to have inspired every sparkly boot that ever was born, don't worry! We're humble little bumble bees.)
It was
Style Crusader
photo
(below) that created the spark that lit T's DIY flame.
Some more amazing boots:


These from
Glitter & Goat Cheese -
so perfect with the more subtle fine-glitter finish!
These made by
A
These beauties made by
A Sequin Dress at Breakfast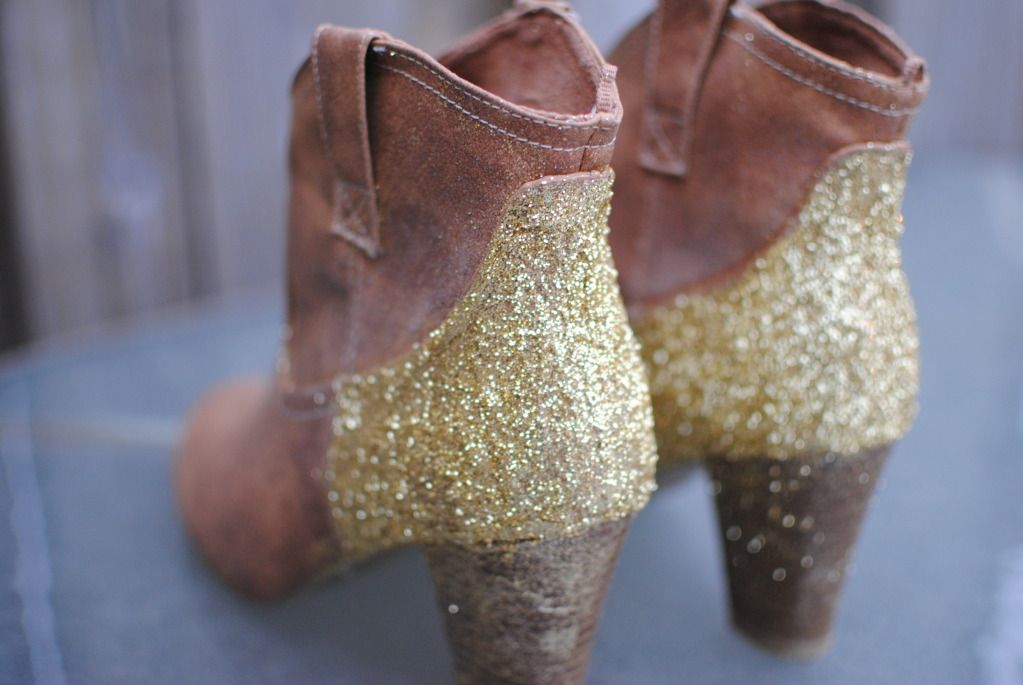 These from
See Jane
And some more by
Makena Cahill on Twitter
!
If you have DIY-ed some sparkly boots (
inspired by T or not!
), send us a link & we'll add it here!!
I mean, the more glitter we see, the happier we are... right!?

As per usual, there is a LOT more where that came from. Literally! T has another glittery DIY to show you very soon :)
xx S&T